Midwest Mozart Festival - In Partnership With The Sanfilippo Foundation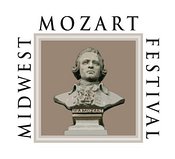 Midwest Mozart Festival Concert - July 29, 2018
For the last four years, the Sanfilippo Foundation has hosted this exceptionally talented Orchestra to rave reviews from attendees. We are proud to bring them back for a July 29th, Sunday afternoon Mozart performance in our intimate theater featuring a 17-piece string orchestra on the Sanfilippo stage.
Doors open at 1:30 pm for touring, with the concert at 3:00 pm in the Sanfilippo Theater. Tickets are $55.00 each. Group rates (20 or more guests) are available by contacting the Foundation Director (director@sanfilippofoundation.org).
The Midwest Mozart Festival is a 3 concert series, the first on July 29th at the Sanfilippo Estate in Barrington Hills, IL and the remaining two at the Opera House in Woodstock, IL. For more information about the other concerts, please visit www.midwestmozart.org/concerts--events.html
Tour the Sanfilippo Collection for up to 90 minutes and then hear the finest of classical Mozart music from one of Illinois' treasured Orchestras.
This opportunity to hear this veteran orchestra in the acoustically-perfect, and intimate Sanfilippo Theater is always a moving experience. The intimacy of Mozart and his contemporary's music and our theater enable the audience to live the music like nowhere else. Join us for the magical experience.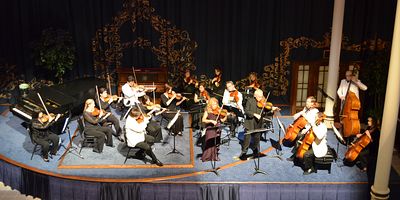 TICKETS WILL NOT BE AVAILABLE AT THE DOOR. PRE-ORDERS ONLY
Buy your tickets today:
Please Note - After purchase, you will receive 2 emails. The first will be your PayPal receipt, the second will arrive within 7 days of purchase and will serve as your ticket along with a map to the Sanfilippo Estate.