Upcoming Events at The Sanfilippo Foundation
Events, News and Tour Opportunities
July 31 - Midwest Mozart Festival Concert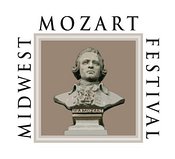 For the last two years, the Sanfilippo Foundation hosted this exceptionally talented Orchestra, to rave reviews from attendees. With a fresh new name, Midwest Mozart Festival, and new plans for outreach - including student scholarships, we are proud to bring them back for a July 31, Sunday afternoon Mozart performance in our intimate theater.
Doors open at 1:30 pm for touring, with the concert at 3:00 pm.
Visit the Midwest Mozart Festival page for more information.
August 6 - Barrington Community Theater
Barrington Community Theatre presents: Onstage at "SANDS-Filippo Ballroom:
The Rat Pack - Frank & Dean Recast - Retro song and dance. This will be a special evening presentation, including 60 minutes to tour the Sanfilippo Collection before the concert begins.
Join us at 6:30 pm for this special evening performances. Tickets are $40.00 each.
Purchase your tickets today:
SUMMER 2016 CONCERT SERIES TICKET SALES ARE NOW AVAILABLE.
Visit our Summer Concert Series page for the full line up and to purchase tickets.
Return to this webpage often for an update of our events open to the public. You can also join our E-Newsletter List (below) and be among the first to receive notice of all our events, and how to obtain tickets.
---
Visiting the Sanfilippo Estate
The Sanfilippo Estate is a private residence not open to the general public except through pre-arranged charity events and pre-arranged group tours of 40 or more guests, and a limited number of corporate events. Interested groups may contact the Foundation Director by email: director@sanfilippofoundation.org for more information. We do not offer the Estate for weddings, wedding related activities, nor children's parties.
Special Events (concerts, gala fundraisers) can be arranged for Charity Organizations and Corporate Groups. Email the Sanfilippo Foundation Director: director@sanfilippofoundation.org. Please include a contact phone number.
Tour Groups: 3-Hour, Docent-Guided Tours of the Sanfilippo Collection are available for groups of 40 or more. Send an email to: info@sanfilippofoundation.org. Please include the name of your group and a contact phone number.
Individuals looking to visit the Estate are encouraged to find a group (such as your local libraries, park districts, senior centers, etc.) who can put together the required minimum for one of our 3-hour Docent-Guided Tours and then have the organization contact the Foundation Director; or you can visit one of the websites of the charities holding events at the Estate (links provided) and obtain tickets to an event listed; or you can attend a Sanfilippo Foundation event -- all are updated regularly on this website. We also encourage individuals to sign up for our E-Newsletter. On occasion, we offer individual tickets to a guided tour to our E-Newsletter subscribers. Our preference for initial contact is by email.
Join our mailing list:
Please be assured that we never sell or exchange email addresses, this is for the Sanfilippo Foundation use ONLY.