Upcoming Events at The Sanfilippo Foundation
Events, News and Tour Opportunities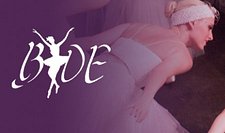 October 10 - Barrington Youth Dance Ensemble "Razzle Dazzle Gala"
This wonderful local Dance Ensemble brings you an evening of house touring, dinner and auctions in the Carousel Pavilion, with performances by the Dance Ensemble members. A fun, glitzy night that showcases local talent and helps raise funds for the annual Nutcracker performance during the holidays. Come on out and support the kids.
Purchase your tickets today: www.byde.org.
---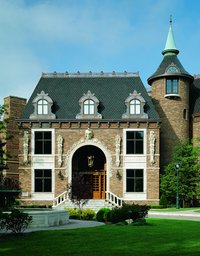 October 13 (Tuesday) at 9:30 am & October 21 (Wednesday) at 1:30 pm - 3 hour Docent Guided Tour
Foundation Director, Gregory Leifel will provide you with a fun-filled tour of the Sanfilippo Collection in the Residence, a mini-concert on the Wurlitzer Theater Organ, and a visit to the Carousel Pavilion. You'll learn the history of the Collection and Sanfilippo Family, and how Automatic Music Instruments work, with many demonstrations of music machines. We spend two hours in the house, and an hour in the carousel pavilion.
Some walking is required, some standing, though there are seats around the house in all rooms. We encourage car pooling if you're arriving with friends. Please try to arrive no more than 20 minutes prior to the tour start time.
Tickets are $25 each and only 50 tickets are available for each tour, so buy early!
Tuesday, Oct 13, 2015
at 9:30 am:

Wednesday, Oct 21, 2015
at 1:30 pm:

---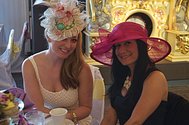 October 17 - Michael Joseph Foundation "Somewhere in Time Masquerade Ball"
Michael Joseph Foundation is dedicated to providing transitional housing to families in crisis. In cooperation with existing agencies that provide the necessary support services, their goal is to assist these needy families to attain a position of self-reliance.
Come on out for a fun evening of touring the Collection, drinks, dinner, and entertainment in the Carousel Pavilion, with auctions and raffles. For more information and reservations email: leocardelli@comcast.net or call Ida Cardelli at 847-639-2334.
---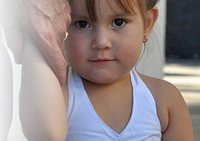 October 24 - Arden Shore Child & Family Services Gala
Arden Shore rebuilds children's lives in a caring community. This annual Gala is always exciting and fun. More details are forthcoming shortly. Call or email Bob Payton for more information and tickets: bpayton@ardenshore.com 847-623-1730 Ext. 127
---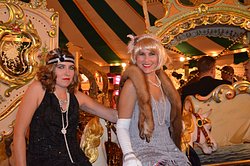 October 31 - Annual Sanfilippo Foundation Halloween Silent Film "Night at the Museum" Gala
Fall is fast approaching, and that means our Annual Sanfilippo Foundation Silent Film (with live organ accompaniment) & Gala is coming up on October 31, 2015.
Jelani Eddington will once again compose the soundtrack and all sound effects for the silent movie, and play it live. Add to this a live 1920's Swing Band for dancing in the Carousel Pavilion, and dinner, this makes for an event you don't want to miss!
This event sells out quickly every year, so we recommend you order tickets early. For more information, visit our Halloween Gala page.
---

November 7 - Barrington History Museum Gala
An evening which includes a Docent-Guided Tour of the Collection, dinner and auctions in the Carousel Pavilion. Come on out and support this great, local Museum. A special presentation is in the works for this one! Purchase your tickets today: www.barringtonhistorymuseum.org.
---
SAVE THE DATES - DETAILS COMING SOON!
December 4, 5, & 6 - Annual Sanfilippo Christmas Concerts.
---
Return to this webpage often for an update of our 2015 events open to the public. You can also join our E-Newsletter List (below) and be among the first to receive notice of all our events, and how to obtain tickets.
---
Visiting the Sanfilippo Estate
The Sanfilippo Estate is a private residence not open to the general public except through pre-arranged charity events and pre-arranged group tours of 40 or more guests, and a limited number of corporate events. Interested groups may contact the Foundation Director by email: director@sanfilippofoundation.org for more information. We do not offer the Estate for weddings, wedding related activities, nor children's parties.
Special Events (concerts, gala fundraisers) can be arranged for Charity Organizations and Corporate Groups. Email the Sanfilippo Foundation Director: director@sanfilippofoundation.org. Please include a contact phone number.
Tour Groups: 3-Hour, Docent-Guided Tours of the Sanfilippo Collection are available for groups of 40 or more. Send an email to: info@sanfilippofoundation.org. Please include the name of your group and a contact phone number.
Individuals looking to visit the Estate are encouraged to find a group (such as your local libraries, park districts, senior centers, etc.) who can put together the required minimum for one of our 3-hour Docent-Guided Tours and then have the organization contact the Foundation Director; or you can visit one of the websites of the charities holding events at the Estate (links provided) and obtain tickets to an event listed; or you can attend a Sanfilippo Foundation event -- all are updated regularly on this website. We also encourage individuals to sign up for our E-Newsletter. On occasion, we offer individual tickets to a guided tour to our E-Newsletter subscribers. Our preference for initial contact is by email.
Join our mailing list:
Please be assured that we never sell or exchange email addresses, this is for the Sanfilippo Foundation use ONLY.