Partners of The Sanfilippo Foundation
To enhance the Sanfilippo Collection experience, we have partnered with and recommend the following organizations: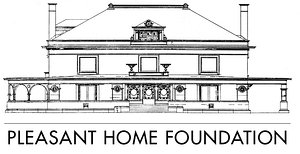 Pleasant Home in Oak Park, Illinois
Former home of John W. Farson, and later, the Herbert S. Mills family who made their fortune in the amusement machine business, including the Mills Violano-Virtuoso machines in the Sanfilippo Collection, as well as many of our slot machines and arcade games. (Pleasant Home has a working Violano on-site).
The Sanfilippo Foundation highly recommends a visit to Pleasant Home for a tour and/or program offering. Contact Pleasant Home for details.
---
Join our mailing list:
Please be assured that we never sell or exchange email addresses, this is for the Sanfilippo Foundation use ONLY.